Back To Our Services
Living in the city of Lynnwood is a great experience, but a simple garage door problem can put a damper on that rather easily. The best thing to do in those situations is to rely on the help of a team of experts to fix your garage door opener for you. That is what we are here for. We are the leading source of garage door repair in the Lynnwood area, and we could easily assist you if you were in need of help with your system. We know this equipment well, and we will do all it takes to help you out.
When our vans leave the office, they are always stocked with garage door repair parts so the technicians do not have to come back. That is how we guarantee same day service on most of the jobs we do. We work with some of the best known brands in garage door openers, like Craftsman, Chamberlain, Liftmaster, Genie, Sears, and Marantec. As a result, any repair parts we give you are guaranteed to last a long time. We promote excellence in everything we do, and you will see that when you decide to work with our company.
Our company can replace defective door openers efficiently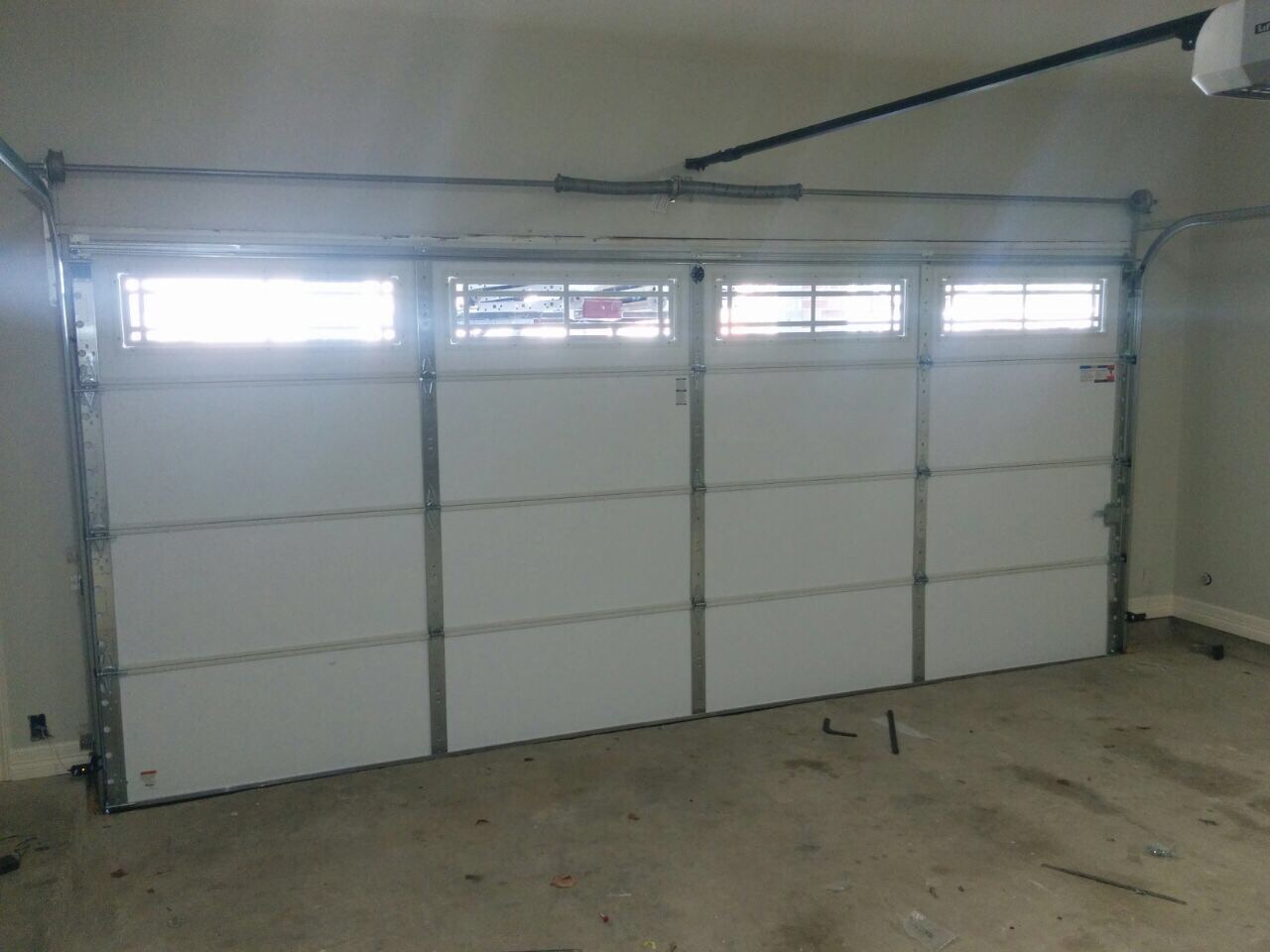 If you think you can take on your garage door opener problems yourself, you may want to note that this equipment is more complicated than it looks. One false move could cause the door to come crashing down on your property, which would be a less than ideal situation. Unless you have the proper knowledge to fix your chain drive, screw drive, or belt drive door, you need to let the professionals take control. We will make sure that you get the service you need for a price you can afford.
Once your garage door opener is repaired, you should not need any assistance for quite some time. If it turns out that you need more than just a quick fix, we can also do a full garage door replacement for you. If you move into a new home and you are in need of a garage door, we will install it for you quickly and efficiently. You will never have to worry about the quality of the services we provide.
We know about garage door openers inside and out, and we would gladly take a look at yours today.
Back To Our Services