Back To Our Services
Garage Door Repair Lynnwood has years of experience in providing the most professional and timely garage door service to our customers. We have built our reputation through years of excellent garage door service to the residents of Lynnwood. Our well-trained and friendly technicians understand that a garage door offers both convenience as well as security to the residents of this beautiful place. Our garage door company/contractor in Lynnwood offers parts, replacements and installation as well as maintenance in our ongoing effort to outperform any other garage door service in the city.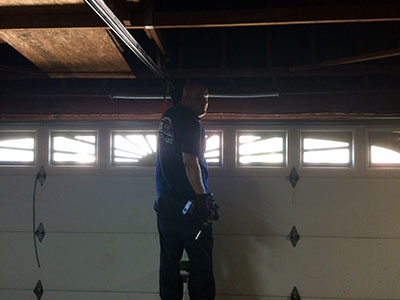 Did you come across a strange problem with your garage door? Having a difficult time closing it? Let us troubleshoot it! We offer same day repair and know how to take care of parts and openers. Rely on us to fix the torsion spring, install safety cables, change the broken rollers and repair the tracks.
Many commuters live in the Lynnwood, Washington area and that means that arriving home late at night to a garage door that doesn't work is unacceptable. At the first sign of a noisy or slow garage door, you should call our Lynnwood garage door service. Our Garage Door Repair Company offers emergency garage door services as well as prompt services during normal business hours. We have worked to establish our reputation as the leader in Lynnwood garage door service by maintaining around the clock on call services. A garage door emergency is not the norm if the garage door has period service and a regularly maintained lubrication schedule. However, when breakdowns or an accident occurs or the garage door just isn't acting right, our technicians are going to be there.
Our garage door service is more than just another garage door company; we are servicing our friends and neighbors and take this seriously. Not all garage door services we perform are on an emergency basis, but we are there if our customers need us. Garage doors can be security measures as well as safety conscious devices. Getting out of the car in the middle of the night or in several inches of snow is not what people expect at the end of the day. But you don't have to undergo this ordeal when you can install a garage door opener and a garage door remote. They will give you the pleasure and the convenience of opening your garage door without stepping out of your car and therefore they must always be kept in perfect condition.
Garage door service in Lynnwood may cover many areas such as garage door replacement, garage door springs replacement, or regularly lubricating garage door tracks. In order to perform these services properly, our professionals arrive with a full array of name brand parts. Having a fully stocked truck means that our Lynnwood garage door repair professionals are ready to perform the work needed with exactly the right parts. This saves the customer time and is only one of the many reasons why we feel our garage door service in Lynnwood is the best.
Our company can fix your Sears garage door opener quickly
We know what it takes to provide excellent garage door service. In return for our efforts, our customers have shown their appreciation by calling upon our Garage Door Repair Lynnwood Company year after year. All year round, and all around the clock, our garage door service in Lynnwood is available to serve the community members. Installation and repair of garage doors are no problem for our garage door contractor. Our community is relatively small and we understand that every garage door service we perform is for people we see every day.
We treat our customers in Lynnwood as we do our friends and neighbors because they are.
Back To Our Services